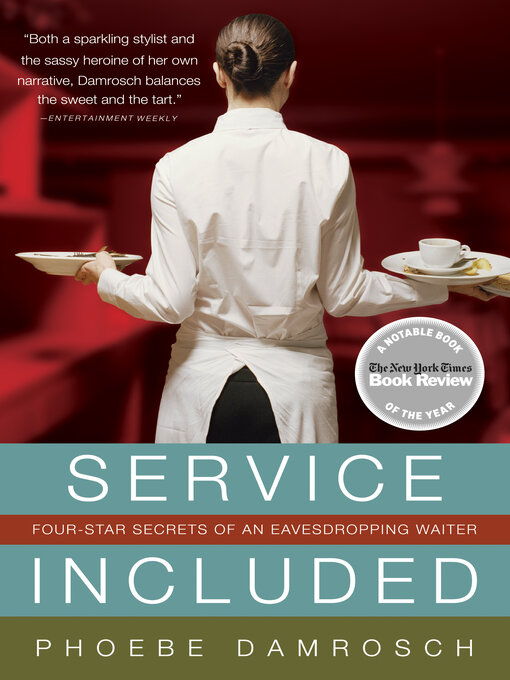 People have been talking about this book for quite some time and championed
Service Included: Four-Star Secrets of an Eavesdropping Waiter
The book's author somehow landed a gig working at
Per Se
,
Thomas Keller's
New York eatery with a menu as famous as his clientele.
After working at a few places and going to school part time to major in English, the author applied for a job at Per Se and started something of an MBA in food. The waitstaff learned everything from what kind of olive oil was used in the main course and what the difference is between various types of caviar.
I found the book to be to the food world what
Pledged: The Secret Life of Sororities
was to greek life. While I worked at a restaurant whose star classification I was oblivious to, Service Included is a window into fine dining that the average eater doesn't get. For example, the waitstaff is prohibited from changing their haircuts and cannot wear any toiletries with a discernable scent.
I had hoped for some juicy gossip on celebrity eating habits, but no such luck. While there are some great anecdotes about diners, there's very little in the way of culinary trade secrets or four-star cooking insights. This is more a novel about the interaction of Per Se's staff, the opening of the eatery and how the author finds love in a sommelier whose cooking career started out at a Texas McDonald's. Oh how far he came, I suppose.
While this is worth reading, especially when getting shut inside during this horrible weather, it's not a book I would buy. It's interesting, but just one person's perspective.